The contractor for every type of circuit
A passion from company director Teun Stam made that Schijf started constructing various tracks. Both Nationally and beyond Dutch borders. We have the right material and equipment available. We can renovate your existing BMX track or build a complete new one. Check the brochure for all the details.
Are you interested or have you got any questions? Do not hesitate to contact us!
Loving the sport and lots of talent
Mid 90's Teun Stam was introduced with the BMX sport. He was soon found on a bicycle. Gradually he became more fanatical and therefore started participating in competitions. In 1997 he won the European title. In 1998, 2000, 2002 and 2003 Teun claimed the world title in the Cruiser class.
With the experience and built up network within the BMX world, the step to building the BMX tracks was a matter of course.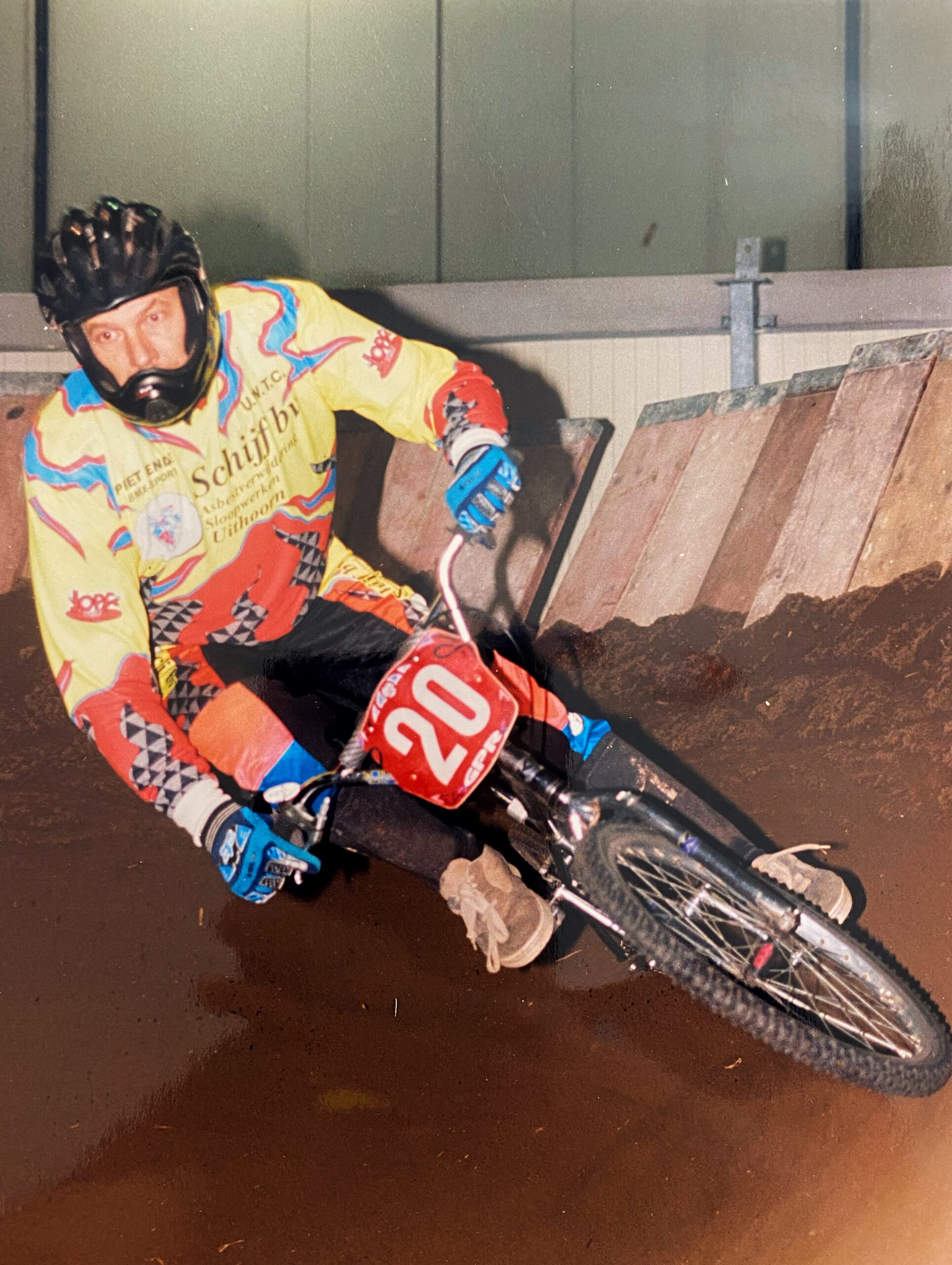 From World Champion to development and renovation of local and official K.N.W.U. and international U.C.I. BMX tracks
The official definition for BMX is Bicycle Motor Cross. It originated in the United States where people initially raced with small bicycles and high speeds on the tracks.
BMX became an official Olympic element in 2008. Since then, this explosive top sport has been practiced more and more by different ages at various levels. Because of this, the demand for new tracks has grown.
Schijf BMX Tracks originated from a professional cycling career by the owner, Teun Stam. With years of experience on different international circuits, he knows exactly how a track should be constructed with corresponding specifications. And now we do as well!
Do you want to talk about the possibilities? Or do you want any advice on designs?
Preference to make an appointment on site?
No problem at all!
Please do not hesitate to contact us.
Have you got questions for us or comments about us? Please contact us using the details below.
We are availabe:
Monday till Friday 08:00-17:00
Saturday 09:00-17:00
Click for more details